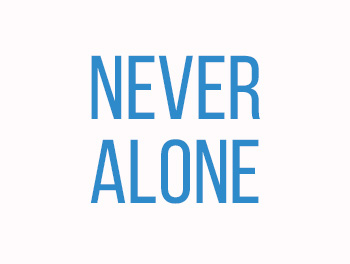 "The Lord Himself goes before you, and will be with you; He will never leave you or forsake you!"
Deuteronomy 31:8
HIMSELF | pronoun | he or him personally | personally, master of the house
Imagine writing a letter to a celebrity, asking for their support for a charity event in your home. You go into depth about the charity, but have no expectations on the level of a give.  Secretly, you're hopeful for a small donation or even just a letter response; but instead, they come to your even personally.
Now, imagine if it's the King of Kings. The good news?  You don't have to pretend.  It's real.  He goes before you, Himself personally in all of your ways, along your entire pathway….with you.
WITH | preposition | accompanied by (another person or thing) | escorted by, in the company of 
The Lord Himself will be with you.  Okay, wait…the Lord, Personally…will be accompanying you.  This is such a cool concept to think.  We are truly not alone.  The verse goes on to say…and "He will never leave you or forsake you."
LEAVE | verb | go away from | exit, withdraw, vacate
FORSAKE | verb | abandon (someone or something) | desert, leave 
The Lord, Himself, personally, will not withdraw, vacate, abandon, or desert you.
Let's read, Isaiah 41:10:   "So do not be afraid. I am with you. Do not be terrified. I am your God. I will make you strong and help you. My powerful right hand will take good care of you. I always do what is right."
He doesn't say we have to do anything special, and perform 101 different rituals to be in His presence, He is with us….present tense.
Now, let's read, Romans 8:38-39: "For I am sure that neither death nor life, nor angels nor rulers, nor things present nor things to come, nor powers, nor height nor depth, nor anything else in all creation, will be able to separate us from the love of God in Christ Jesus our Lord."
How comforting are these 2 verses?  I struggle daily on being a doer, and feeling like a need to "do" something in order to win God's favor.  If I'm a brat, sometimes, I feel guilty…and hope I haven't disconnected in my love for the Lord.  But no matter what I feel or think, He is there.  He is by my side unconditionally.
He is not only by my side, but in front me.  Fighting the fight for me. He's my warrior, my light, and my salvation.
Lord, thank you for being here for me.  Thank you for never leaving me, no matter what I may do or say. Thank you for patiently waiting.  I want to chase your heart, and I will follow you anywhere.  I trust you.  I love you.  and I need you.  I pray that I do not fear abandonment.  You have promised me in your scriptures that nothing can separate us.  Therefore, I want to live in love, and not fear. In Christ's Name, Amen.