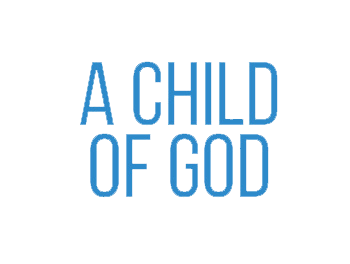 "See what great love the Father has lavished on us, that we should be called children of God! And that is what we are!"
I John 3:1
The entire chapter of I John 3 talks about how we are Children of God. I John 2:28 is the preface stating "And now, little children, abide in Him, that when he appears we may have confidence and not shrink from him in shame at his coming."
Oh dear! I think back to the times of being a child, and knowing I was the one who "took the cookie from the cookie jar"…it was a walk of shame until I confessed. I want to readily confess my sins, and have confidence in my relationship with God!
Then, it proceeds in I John 3:1 talking about the great love the Father has lavished on us.
Our Father in Heaven has lavished us.  First of all, just to know, the King of Kings is our Father is an amazing identity.  He adopted us into his Kingdom.
FATHER | noun |  a man in relation to his natural children | dad, papa, daddy
and he "has lavished" is present perfect tense.  (Do you remember grammar class?) It means, it was done, and it continues through today.  So, what does lavish actually mean?
LAVISH | verb |  bestow something in generous or extravagant quantities | give freely to, shower with
Wow, God is not giving his great love in small doses, he is bestowing his love in generous or extravagant quantities. I have a hard time grasping God wants to lavish, it's not based on what I "do"! He's freely giving it away.
Psalms 31:9 is another place in the Bible where the word lavish is used:
"How great is the goodness you have stored up for those who fear you. You lavish it on those who come to you for protection, blessing them before the watching world."
 It truly is not about being "good" or "doing" things.  He wants to lavish his great love and goodness to those who come to Him.  It's so simple.
Let's look further into our key verse in I John 3:1, and it states that "we are children of God…and that is what we are!"
Let's look at Galatians 4: 4-5.
"But when the fullness of time had come, God sent forth his Son, born of woman, born under the law, to redeem those who were under the law, so that we might receive adoption as sons.
When parents decide to adopt, they make a choice to go through the grueling process.  They choose their son or daughter and bring them into their home as if they were their own.  The adopted child is given a new last name and lavished with love and everything they need in this world to flourish.
This is a picture of God and our adoption to be His children. "and that is what we are" it ends in I John 3:1.
ARE | verb |  plural sense of be, to exist, and have being | live, breathe
"We are" is present tense.  It's not when we die that we will be adopted into the kingdom…we are right now.
We are royalty. Sons and Daughters of the King of Kings.
Thank you Lord for adopting me into your family.  Thank you for lavishing me with your greatness, and your love.  May I approach your throne with confidence, and seek comfort from you alone. I don't want to shrink in shame, I truly want to abide in you.  I don't want to feel like an outsider, when I have you as a Father. May I run into your arms, and cry Abba Father. Thank you Lord that you are always there for me, unconditionally, with arms open wide.