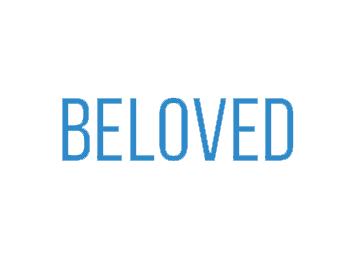 "I have loved you with an everlasting love; I have drawn you with unfailing kindness."
Jeremiah 31:3
In my ESV Journal Bible, Jeremiah 31 has the title "The Lord will turn mourning into Joy".  I can't even imagine how those in exile were yearning for Freedom. When God Himself states, "I have loved you with an everlasting love…", did they really understand? do we?  What is everlasting?
EVERLASTING | adjective |  lasting forever | eternal, endless, abiding, timeless
God's love for us doesn't stop, without a beginning or an end. Unconditional.
Psalms 136 is a nonstop reminder His love endures forever. Listen to the truths stated throughout the passage:
For He is Good
He's the God of Gods
Lord of Lords
He alone does great wonders
Made the Heavens
Spread out the Earth above the Waters
Made the Great lights, the Sun to rule over the Day, the Moon & Stars to rule over the night.
Struck down the firstborn of Egypt
Brought Israel out from among them with a strong hand & outstretched arm
Divided the Red Sea in two
Made Israel pass through the midst of it but overthrew Pharaoh & his host into the Red Sea
Led his people through the wilderness,
Struck down great kings and killed mighty kings,
Sihon, king of the Amorites, and Og, king of Bashan,
and gave their land as a heritage, a heritage to Israel his servant,
He remembered us in our low estate,
rescued us from our foes,
he gives food to all flesh,
He's the God of Heaven.
I'll be honest…I feel privileged and honored to be loved by my husband, my family, my friends…but wow! I'm loved by the God of Heaven, and "his steadfast love endures forever".
These words "his steadfast love endures forever" are mentioned in each verse, or 26 times in Psalms 136.  Do I understand what it means?
STEADFAST | adjective |  resolutely or dutifully firm and unwavering | loyal, faithful, true constant
LOVE | noun |  an intense feeling of deep affection | attachment, endearment
ENDURES | verb |  remains in existence | persist, remain, stay
FOREVER | adverb |  for all future time | always, continually
So, in other words, the King of Kings has a constant, intense feeling of deep affection which always remains. As Psalms 136 says in response, "Give thanks."
Thank you Lord for loving me with an everlasting to everlasting love. Thank you Lord for bringing my mourning to joy. Thank you Lord for having an unwavering and firm passion.  Thank you Lord that circumstances do not matter in your eyes, your love is unconditional. Thank you Lord for loving me, just as I am.