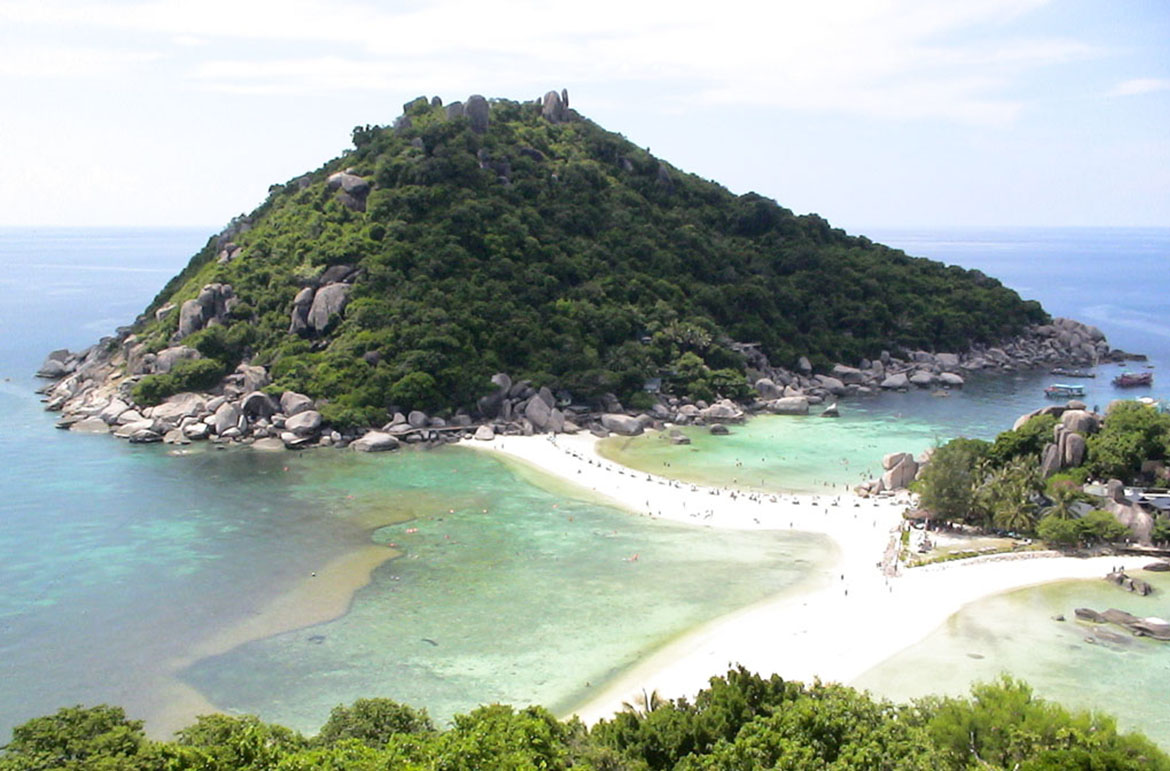 My husband and I spent a few weeks of our honeymoon in this gorgeous country.
The people, the food, the water, the land …is stunning.
It's untouched, and this particular island is quiet and charming.
Most Scenic:  Krabi and Phi Phi Islands and surrounding waters are some of the most amazing snorkeling in the world.  The experience of riding in one of the longtail boats is all a part of the journey and a gorgeous way to absorb the country.
Relaxing Experience: Thai Massages are amazing, and we had 1 or 2 daily.  Paradise Koh Yao is a top notch experience for a full, relaxing day.
Things to Do: Snorkeling. Scuba Diving. Hiking. Biking.
Tips & Tricks: Biking is an easy way to navigate and explore the island.  Get a Thai Massage. They are inexpensiveuy provisions from the Moorings before arrival and well in advance. Call ahead while sailing regarding availability for mooring balls, yacht slips, etc. when traveling. Bonine helps with prevention of ocean sickness. Buy ice and fuel whenever available.