Summertime means comfy, fun and beautiful.
I love the heat, and here in Texas, it gets up to 100..and often.  
It's fun to dress up and look gorgeous, but it's practical to beat the heat.
I enjoy Rent the Runway for keeping up with the newest trends without breaking the budget
and these are my favorites from SaksFifthAvenue.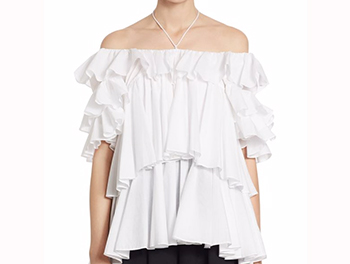 OFF SHOULDER with STRAPS
The Off Shoulder, extra ruffled blouses is my favorite trend for the summer, and having the additional small V shaped spaghetti strap is another additional trend which is quite sassy.  This gorgeous blouse is even available on Rent the Runway!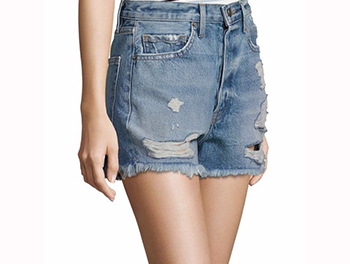 DISTRESSED JEAN SHORTS
I'm almost 50, so wearing short shorts is not an option for a wardrobe staple, but these distressed shorts are perfect for wearing on a super casual day, along with a linen tshirt.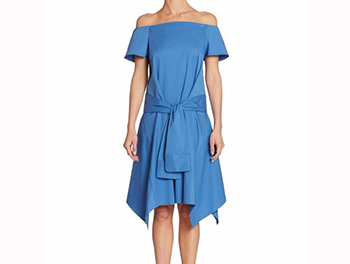 OFF SHOULDER DRESS
Off the Shoulder is definitely the best trend, and it is perfect for dresses, and a flowy ruffles or assymetrical lines. Whether it's linen or cotton, this is a comfortable staple for the summer.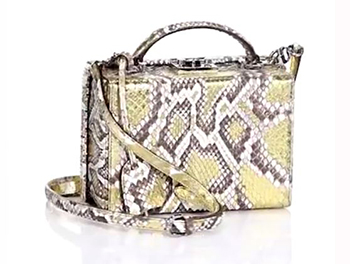 SNAKE SKIN
I normally dress in black and white, so snakeskin, in any variation is a perfect handbag accessory.  The box and formed handbags are a great new trend mixed with the snakeskin is truly fabulous.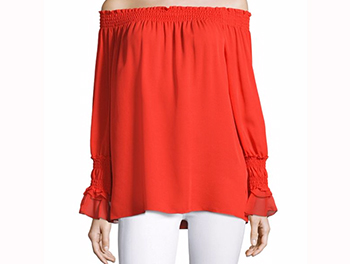 OFF SHOULDER BLOUSE
Bright colors, white, black, short sleeved, long sleeved, I can't get enough of the Off Shoulder Tops & Dresses.  It's a touch of sassiness with sophistication. Love, love, love.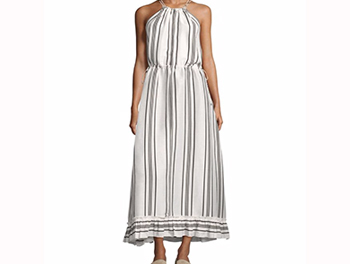 TANK DRESS
I mentioned the trend of the V neck spaghetti straps, and it's especially cute on a tank dress.  Linen is a perfect choice for a hot summer day, and the tank dress with straps, makes it a sophisticated summer item!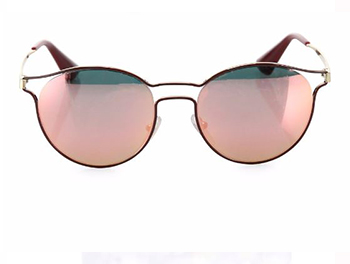 TINTED SUNGLASSES
Whether it's pink, blue or yellow, the highly reflective, tinted sunglasses are a great summer accessory. I've opted for pink…because it adds a nice, feminine flair to my basic black and white monochromatic look.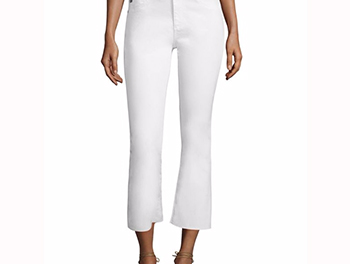 WHITE CROPPED PANTS
White pants are an instant show stopper and summer staple. I have white flared jeans, white linen pants, white cotton pants and white cropped pants.  The White cropped pants are versatile and I  love to wear with stilettos and dress them up!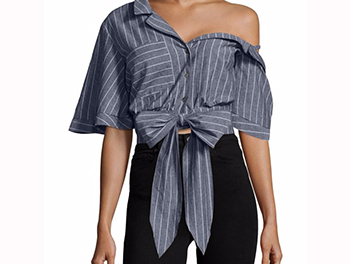 ONE SHOULDER BLOUSE
By now, you've figured out, I am really into the off shoulder look for the summer, but this one is off the charts.  It's pure sass with a touch of sophistication.  The bigger the ruffles and bow, the better.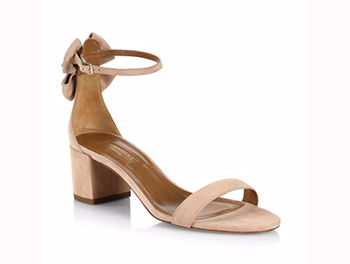 BLOCK HEELS
When I wear heels, I'm over 6′ which can be a challenge to walk over a mile when we're going places downtown or walking around on a normal day, so these block heel shoes have been a dream! I hope these stay as a trend for a long time….or forever.