Spring means fresh and fun to me.
It's been a cold winter in Austin, so I am excited to start wearing dresses and shorts! 
It's fun to dress up and look gorgeous, but it's practical to beat the heat.
I enjoy Rent the Runway for keeping up with the newest trends without breaking the budget
and these are my favorites from Zara.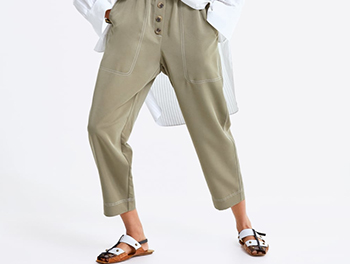 SLOUCHY PANTS
Slouchy Pants, with natural buttons or woven belts are a great trend this spring.  Inclusive of jogging pants, the more comfortable, the better! Who wouldn't love this Spring Trend?! I love the way they paired this with a comfortable top, and the natural looking sandal. Yea for Spring!!!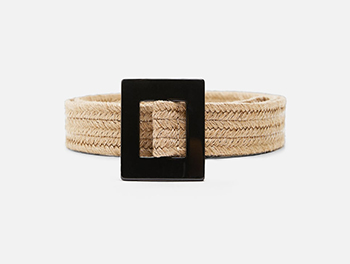 NEUTRAL COLORS
Spring 2019 is all about Natural.  Neutral colors, with jute materials is the name of the game! I love this belt from Zara.  It will go with everything and anything!  Pair it with a white pair of jeans and a t-shirt…and pow!…you immediately look trendy. Don't you love it?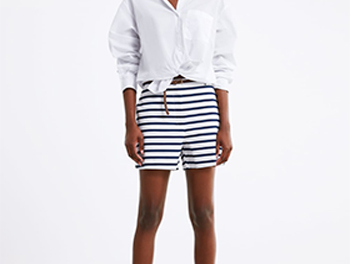 PATTERNS
Patterns and Prints are still a hit! Whether it's floral, or the ever popular Tropical Print this spring…patterns are the trend for the Spring.  Similar to the Winter Trend of mixing and matching…it's a still a thing.  So, go for it! Also, notice how they use the "natural" woven belt which is the trend of the season.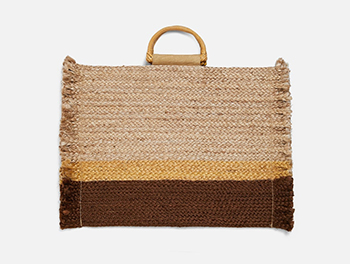 NATURAL MATERIALS
Natural materials in neutral and monochromatic colors for clothing, shoes or accessories is the big trend for Spring.  Don't you love this purse?  It's so easy!  This tote by Zara is made of Jute and Bamboo, with the natural color scheme. This will be my go-to purse for every day which will go with absolutely everything! I love it…don't you?  Please Note: *all images from Zara.com