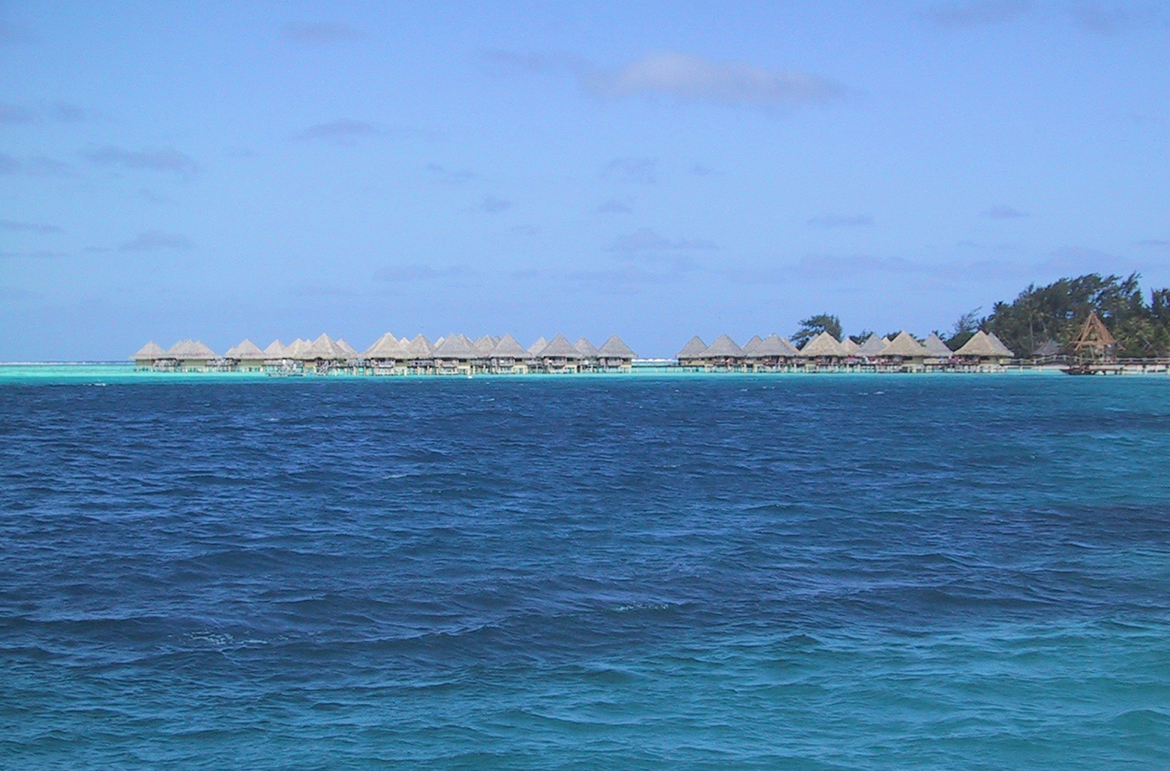 When asked where the most beautiful place you've stayed,
French Polynesian Islands are on the top of the list.
The Over the Water Bungalow is an experience of a lifetime…
we can't wait to go back.
A Must for the Islands:  Over the Water Bungalow!  It's not quite the same experience without out. If it's a choice of staying for 2 weeks in Garden Bungalows or on the land vs a 4 days over the water, choose the later. It's worth every penny.
Great Exploration: Hiking is a fun addition to the water sports you can enjoy while in Moorea. Three Coconut Trees is just one of them to check out! It's not challenging, but scenic and gorgeous.
Things to Do: Sailing. Snorkeling. Scuba Diving. Hiking. Biking. Kayaking.
Tips & Tricks: Plan to get to/from the Island and the Airport without much time in Tahiti. It's full of tourism (unless this is what you like!) Buy groceries from the local market…the island resorts are very expensive, and we love experiencing local markets.  It was a win-win.